Soya alleviates menopause discomfort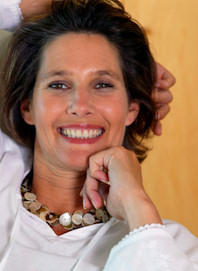 A leading American research, published in the Journal of Women's Health, shows that soybean alleviates menopausal discomfort. The number of hot flashes fell by 45% with a soy-rich diet. Hot flashes are a relatively common discomfort during menopause. In Western countries, 60 to 90% of women in the menopause are affected. Interestingly, this percentage is lower among Asian women: only 10 to 25% of them suffer from hot flashes. In Asian countries the soy consumption is traditional high.
The results of a recent American study confirm the suspicion that the high consumption of soy in Asian countries plays a role. Sixty women between 48 and 65 years followed for two periods of eight weeks a diet healthy to heart and blood vessels. During one period of eight weeks, part of the protein in the daily diet was replaced with soy nuts, containing isoflavones and soy protein (25g per day). During this period of eight weeks, another group was followed with the same diet, but this time without replacing proteins by soy nuts. The women were the number of daily hot flashes. At the end of each diet the women also filled in a questionnaire about their quality of life.
The results of the study show that a soy rich diet almost halves the number of hot flashes. The questionnaire also revealed that soy consumption in a significantly improved quality of life. The amount of soy used in the study corresponds with the consumption of 4 soy products per day. The study concluded that the replacement of non-soy protein with soy nuts is associated with a decrease in hot flashes and alleviation of menopausal discomfort.
Sources: Welty FK, Lee KS, Lew NS, Nasca M, Zhou JR. The association between soy nut consumption and decreased menopausal symptoms. J Womens Health 2007;16:361-9.
Comments